End the Year Just Right
This month marks another end to the year. With New Year's Eve on the horizon, it's time to reminisce about the past year's ups and downs, new year's resolutions, and, most importantly, the food you'll be serving at your annual New Year's Eve party. Having the right type of food is crucial for any party, let alone the last party of the year, so why not go with the best type: Mexican food! Most parties usually go with the same basics such as chips, pretzels, pizza, and hot dogs. This time, if you choose to cater with Benny's Tacos & Chicken Rotisserie, you'll have on display several amazing choices to end the year with a bang. Fortunately for you, Benny's Tacos offers catering that includes easy-to-eat, delicious Mexican cuisine. For this blog, let's highlight the best Mexican New Year finger foods that you must get for the big party.
Ultimate Finger Foods


One thing that is always at a New Year's Eve bash is scrumptious finger foods. When people attend an end of the year party, they usually concentrate more on champagne and cocktails than eating elaborate dinner meals. Finger foods are simple enough where people can eat, mingle, and enjoy their glasses until the clock strikes midnight. This year, put aside the usual potato chips and dip, pigs in blanket, crackers and cheese and replace them with some homemade tortilla chips and guacamole, tacos, and quesadillas.
Try our crunchy, perfectly seasoned tortilla chips and pair it with our guacamole dip. Both are made very fresh on the day it's ordered. Quesadillas are an easy bite layered with cheese and filled with your choice of cheese, rotisserie chicken, al pastor, steak. It's an easy staple that made even better with a side of sour cream.
Food You Can Count On


Some New Year finger foods that you can always rely on would be our tacos. A Mexican cuisine favorite that is simple, tasty, and unforgettable. Our tacos are cooked perfectly and with our catering, you can build the perfect taco that suits your tastes. We use fresh flour tortillas and you can pick from carne asada, chicken, al pastor, shrimp, carnitas, and fish. Vegetarians won't have to worry about FOMO ("fear of missing out") either. Veggie eaters can relish in grilled veggies and Portobello mushrooms filled in our soft tortillas. In the end, taco eating won't be complete without that delicious fresh salsa, cheese, cilantro, onions, beans, pinto beans, grilled jalapenos, and rice.
Gotta Have the Main Dish

Even at a party where the food isn't at the forefront, you still want to have a main dish. Benny's Tacos has the answer for you. Our slow-cooked rotisserie chicken is one of the best in the business; marinated with garlic & special herbs and accompanied by your choice of Spanish rice, beans, or seasoned French fries. Wrap our chicken in our homemade corn & flour tortillas for maximum enjoyment.
Perfect Dessert

Finally, what's the best finger food dessert of all time? Yes that will be those toothsome deep-fried churros, dressed with sugar and cinnamon. A quick eat and perfect dessert to your last meal of the year.
Mexican New Year Traditions
After party goers are finishing up their Mexican meals, be sure to remind them and yourself some Latin
New Year's Eve traditions
that you can and should adapt this year. Some that will bring you good fortune would be burning candles, surrounded by lentils, beans, rice, corn, and cinnamon or throwing a bucket of water out the window. However, our favorite has to be eating 12 grapes before midnight. Instead of a midnight kiss, eating a dozen grapes will bring you good luck in the new year.
Benny's Will Bring the Best Food to You
Now you're thinking that maybe you won't have time to cook and prepare all these delicious New Year finger foods we just listed, but you'll happy to know that Benny's Tacos & Chicken Rotisserie is a local Mexican food stop that specializes in catering and delivering great Mexican foods in bulk. Call us or visit our website to learn more about out party platters and what we can do for you.
Hours
Monday

8:30 AM - 10:00 PM

Tuesday

8:30 AM - 10:00 PM

Wednesday

8:30 AM - 10:00 PM

Thursday

8:30 AM - 10:00 PM

Friday

8:30 AM - 10:00 PM

Saturday

8:30 AM - 10:00 PM

Sunday

8:30 AM - 10:00 PM
Connect on Yelp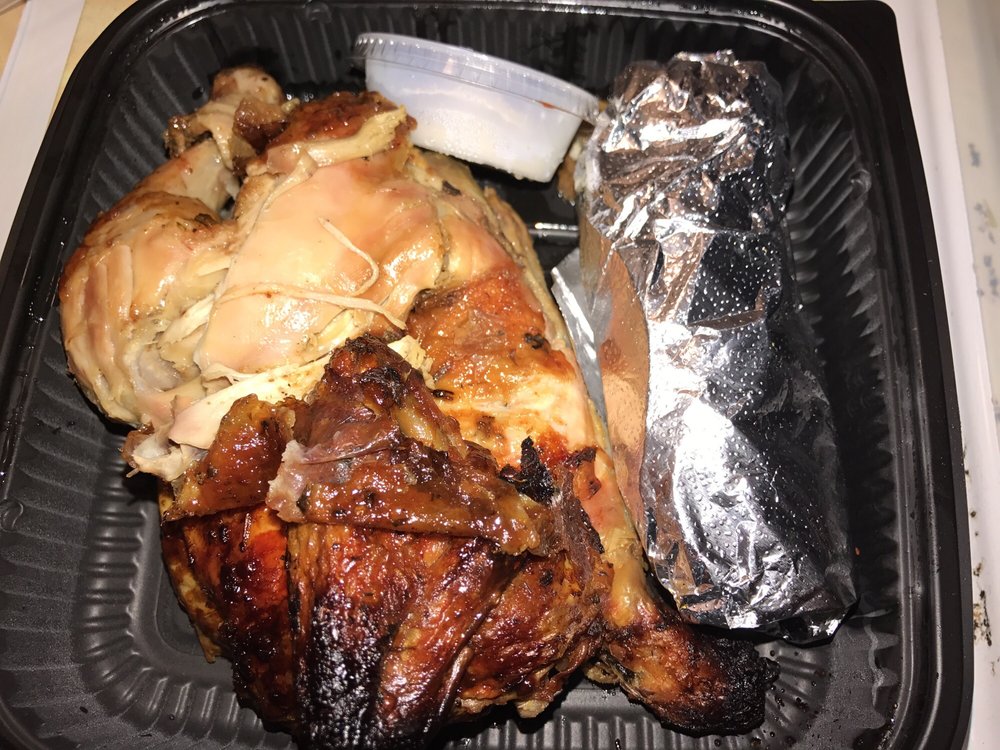 Benny's Tacos & Chicken Rotisserie
1520 reviews
915 Wilshire Blvd
Santa Monica, CA 90401

Copyright © 2011 - 2019 Benny's Tacos & Chicken Rotisserie. Web development by
Promotion LA.