Cooling Down With Spicy Food
When someones thinks of the summer heat in California, he/she usually wonders about what cold foods to eat to help cool down their bodies. What is actually true is that spicy meals can also help cool you down during a hot, summer day. Another true thing is that we can always rely of Mexican cuisine to deliver us delicious and spicy flavors to their dishes. However the question remains, how does spicy meals and Mexican food help us cool down in the hot air?
Mexico Loves Spicy
Mexican cuisine is not traditionally spicy overall
. Although, they do incorporate spices, peppers, and chiles in a lot of their meals, sauces, garnish, and salsas. Depending on the region, the food may be more spicier than others. Since chiles are well-grown and are abundant in Mexico, they are cultivated often in the kitchen.
Chili peppers also help to preserve food and prevent spoilage on others.
All in all, even though Mexico has one of the hottest climates in the world, the people and the culture still loves to eat their spicy meals all through the year.
How Do We Cool Down by Eating Spicy?
So why are people eating spicy foods in scorching hot weather? Are they crazy? Not really. According to nutritionist Diane Radler,
spicy foods will make you sweat, thus ultimately helping you cool down faster
. Let's get more scientific. Eating and drinking cold items like ice cream or an iced tea will certainly cool you down on a hot day, but it won't last long. Because the internal temperature in your body cools fast, your body compensates it by raising your temperature. The effect of spicy food is that it will also raise your internal temperature.
Once the moisture from your sweat evaporates, you'll be all cool and cozy.
Spicy Meals to Chow Down on at Benny's Tacos


Los Angeles is the next best thing to Mexico when it comes to finding incredible Mexican cuisine. Benny's Tacos is delightfully one of LA's Mexican eateries that offers delectable dishes of the culture. Of course we love our food spicy as well. Our Fajitas adds much savory spiciness to your meal, consisting of a mix of meat, onions, cilantro, pico de gallo, and fresh bell peppers. Or order up a plate of Nachos or Supreme Fries. Both arrive with a little bit of zestiness and jalapeno along with it. There is always a presence of spicy to most of dishes due to our red sauces and salsas.
Spend Summer Here
June marks the official beginning of the hot summer, but don't that stop you from enjoy your favorite spicy meals. Cool down with some good spicy meals at Benny's Tacos, we can't to see you again.
Hours
Monday

8:30 AM - 10:00 PM

Tuesday

8:30 AM - 10:00 PM

Wednesday

8:30 AM - 10:00 PM

Thursday

8:30 AM - 10:00 PM

Friday

8:30 AM - 10:00 PM

Saturday

8:30 AM - 10:00 PM

Sunday

8:30 AM - 10:00 PM
Connect on Yelp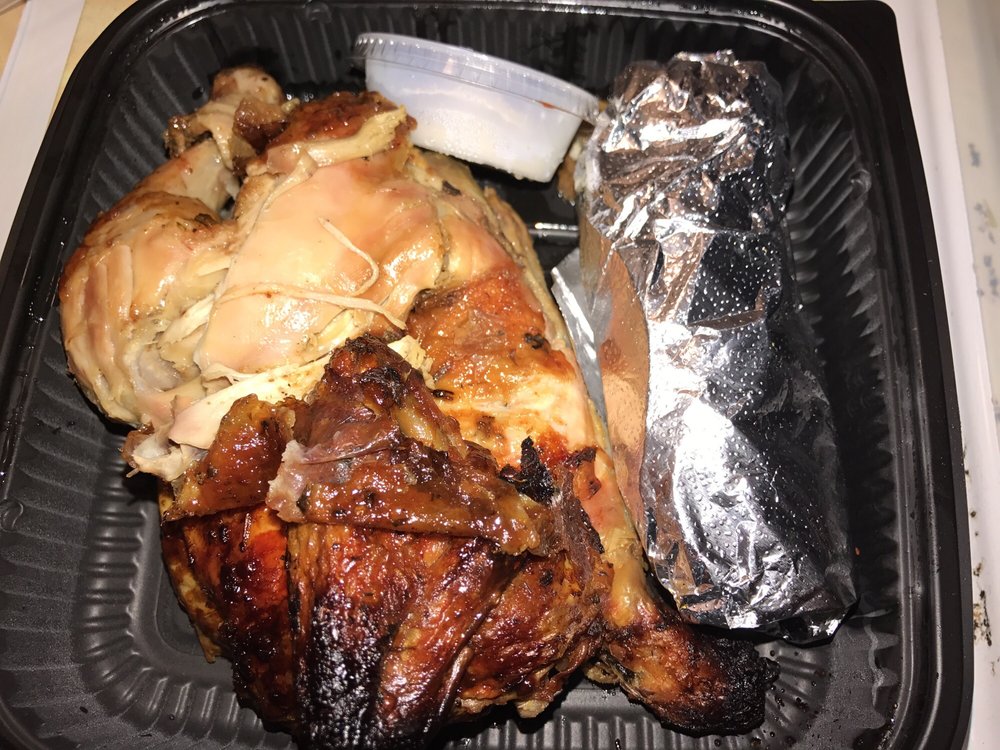 Benny's Tacos & Chicken Rotisserie
1434 reviews
915 Wilshire Blvd
Santa Monica, CA 90401

Copyright © 2011 - 2019 Benny's Tacos & Chicken Rotisserie. Web development by
Promotion LA.