Company Catering Builds A Better Environment
When it comes to corporate catering, Los Angeles is the mecca for many large and small corporations, offices, and companies; all with a number of dedicated and promising employees. Corporate events like meetings, conferences, employee parties, company lunches, and team building events are necessary for the growth of a company. So what do all these events have in common? Food and lots of it. Corporate catering is more ways than one vital to a company lunch or event. The workplace culture is only improved with team events and lunches, so great food is essential. Luckily, Benny's Tacos is a refreshing local food eatery that offers spectacular Mexican food at their locations and in their catering. We have brought our excellent catering services to many companies around the LA district and love to continue this service in the future. Here is what we can offer and why our corporate catering service would be the right option for companies and employees.
What Is Gained From Company Lunches
Sometimes, employees from big companies are tired of eating at the same cafeteria food during lunch hour, everyday. Or they won't have the time to bring a home lunch in the morning because of LA traffic. A company that picks a special day to offer catering of brand new food is a special gesture to all who work there. The workplace culture is definitely improved when all workers get together and eat together at work. This creates friendships and better collaborations. Furthermore, ideas can be thrown around and work flow could be refined when employees are chatting in one area. A company;s employees will also realize how much they are cared for and feel like their work is paying off.
Keys To Success
The keys for a successful corporate catering are simple: scrumptious food, easy to eat, and fresh quality. Benny's Tacos is proud to offer Mexican catering services for all corporate functions, lunch meetings, and parties. We will supply our guests with a fresh array of authentic Mexican dishes; from rotisserie chicken, handmade tortillas, tacos, fajitas, and more. Our catering menu can feed at least 15 people and can be arranged at least a day in advance. Some of our returning catering customers that have thoroughly enjoyed our services include Google, Yelp, Hulu, Sony Pictures, Boys & Girls Club, Univision, Fandango, LMU, Otis, and more.
Rely On Benny
Now that you know the benefits of organizing a company lunch and event, it's time to start planning. Your corporate catering will be in good hands and worthwhile for your company and your employees. Call Benny's Tacos at 818.612.3875 for any inquiries that you might have.
Hours
Monday

8:30 AM - 10:00 PM

Tuesday

8:30 AM - 10:00 PM

Wednesday

8:30 AM - 10:00 PM

Thursday

8:30 AM - 10:00 PM

Friday

8:30 AM - 10:00 PM

Saturday

8:30 AM - 10:00 PM

Sunday

8:30 AM - 10:00 PM
Connect on Yelp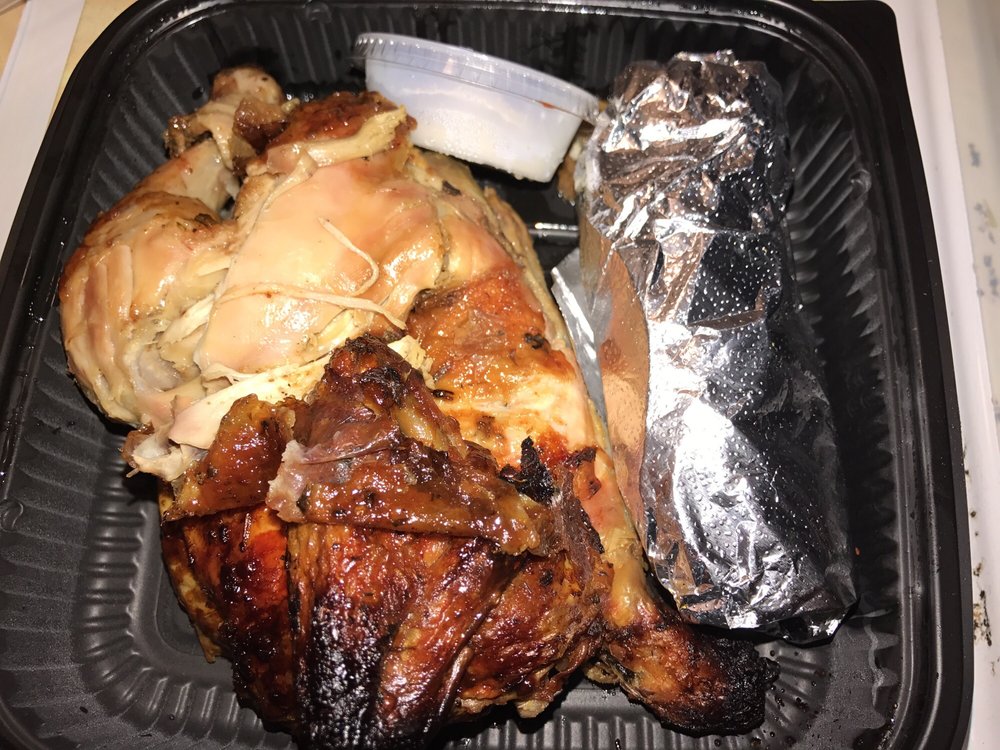 Benny's Tacos & Chicken Rotisserie
1493 reviews
915 Wilshire Blvd
Santa Monica, CA 90401

Copyright © 2011 - 2019 Benny's Tacos & Chicken Rotisserie. Web development by
Promotion LA.