The holidays are here! Whether that means you have good times in store or tedious times to come, the holidays almost always mean there are serious holiday meals to be eaten. But what kind of meals will be served is entirely up to you. Sure, we go through the holidays usually eating the same dishes: turkey and ham for Thanksgiving, and then, just one month later, we try and make our Christmas meal more interesting, even though it, too, is made from turkey and ham. Maybe duck if you're lucky.
If you recognize this situation, then you have two options.
Option One: The Unconventional Holiday Meal
Your first option is to ditch tradition. Forget turkey, ham, and even duck. Ignore the desire to whip up some easy stuffing or cranberry sauce. There's a time and a place for everything, but holiday meals don't need to be predictable or boring. Surprise everyone! Try setting a theme for all the food that will be served, or pick only new recipes to cook for a fresh take on a grand holiday meal.
If you're having family over, consider the demographics of the group. If there are children in attendance, try putting together some decadent nachos, garlic French fries, pigs in a blanket or even onion rings. Consider serving personal sized steaks or enchiladas for something a little different.
Take a chance and make your holiday dinner a little unconventional.
Option Two: Fill Up Before the Meal
Your second option is perfect for those of you not in control of your holiday dinner. Sometimes you just can't change what's on the menu, even if you're not interested in having yet another predictable holiday dinner. And in that case, your only option is to prepare for the expected.
Stop by Benny's Tacos and fill up on the food you do love before you're forced to eat the food you don't. Remind yourself what perfectly marinated chicken tastes like. Learn how to full appreciate a carne asada plate. Try our shrimp tostada ceviche for something entirely new.
We have Mexican and rotisserie chicken options at Benny's Tacos because we know that when you're craving delicious food, you want options.
Don't let your traditional holiday meals bore you. Come to Benny's Tacos to make your holiday meals an experience to remember.
Hours
Monday

8:30 AM - 10:00 PM

Tuesday

8:30 AM - 10:00 PM

Wednesday

8:30 AM - 10:00 PM

Thursday

8:30 AM - 10:00 PM

Friday

8:30 AM - 10:00 PM

Saturday

8:30 AM - 10:00 PM

Sunday

8:30 AM - 10:00 PM
Connect on Yelp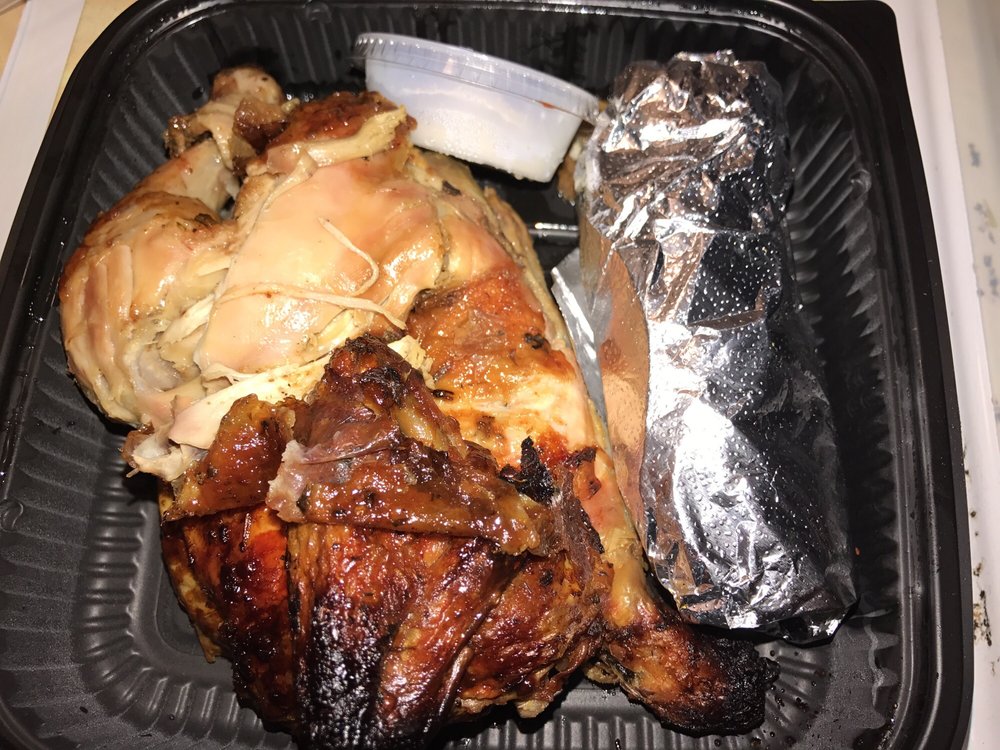 Benny's Tacos & Chicken Rotisserie
1520 reviews
915 Wilshire Blvd
Santa Monica, CA 90401

Copyright © 2011 - 2019 Benny's Tacos & Chicken Rotisserie. Web development by
Promotion LA.