Impress The Rest With Great Burrito Eating Etiquette
Burrito Eating Mess
In some ways, burritos are very similar to hamburgers. They're both some of the most casual foods in every hungry eater's minds, both edible treasures usually devoured with your hands, both are a staple in their cultures, and both can get pretty darn messy when you eat them. Walk into any Mexican food joint and tell us that you have not seen the inside of a burrito being scattered all over a plate. Burritos are several delicious ingredients of beans, rice, sour cream, meat, cheese; all held together by a single soft tortilla; there's no way to know how long it will hold until it falls apart. However, believe it or not, there are right and wrong ways to eat a burrito. For this blog, we want to address some tips into the perfect burrito-eating etiquette and some ways to avoid when eating them.
Things to Avoid
Let's directly dive in to what you should not do when devouring your burrito. These are several rookie moves people may take because they simply do not know any better.
1. Unwrapping the Entire Burrito


Normally, burritos are wrapped in foil or paper. This is for good reason. The foil helps in preventing the burrito from falling apart as the wrapping may not be tight enough to hold the ingredients in. Pick it up with your bare hands; the burrito may implode right in front of you.
If you put your burrito on its side after taking a bite of it, some of the filling might drip out. Instead, place it upright, standing up if you need to put your burrito down and rest your hands. As long as the wrapping is secure and rolled well, then you can safely let go of your burrito, but if it's not and it's a little floppy; we recommend you to never let it go.
The Right Ways To Eat
Now, let's discuss the cleaner and proper routes to take when chowing down a burrito.
1. Peel Down the Foil or Wrapping
While keeping the majority of the burrito wrapped in foil, peel down just over a quarter of the foil, maybe just an inch or two when you start eating. DO NOT UNWRAP THE ENTIRE BURRITO. The leftover wrapping should safely keep it all together. After unwrapping a little bit of it, stand it up and start eating!
2. Start at the Corner
As you start eating, bite the top corner of the burrito while holding it lightly. Then trim and work your way across to keep the line even. If you do start by biting in the middle, it's more likely that the filling will fall out.
3. Use Both of Your Hands
Grabbing your burrito with both hands will keep it sound and steady. Just don't squeeze the burrito too tightly.
4. Cut it In Half


Some burritos can come out rather big, maybe too big to handle. If you want to share or minimize the risk of spilling, cut it in half. A halved burrito may spill more, so keep a fork on your side. Also, remember to continue keeping it in the foil, peeling slowly as you work your way down.
5. The Final Finish
Best part about keeping the burrito in the foil is that you can save it or take a break anytime you want. But when are nearing the end of your meal, this is when you can fully unwrap whatever is remaining of the burrito. Unfold the upper tortilla inwards to create your own little dumpling and savor those last bites. It'll be like your own victory lap!
Practice Your New Etiquette at Benny's
Take your new burrito-eating etiquette to the test when you stop by Benny's Tacos & Chicken Rotisserie in West LA and Santa Monica! Come say hello to flavorful options of the ever-classic burrito! From traditional to Rotisserie Chicken to Al Pastor to Fajita style, you'll experience unforgettable deliciousness of this dish!  
Hours
Monday

8:30 AM - 10:00 PM

Tuesday

8:30 AM - 10:00 PM

Wednesday

8:30 AM - 10:00 PM

Thursday

8:30 AM - 10:00 PM

Friday

8:30 AM - 10:00 PM

Saturday

8:30 AM - 10:00 PM

Sunday

8:30 AM - 10:00 PM
Connect on Yelp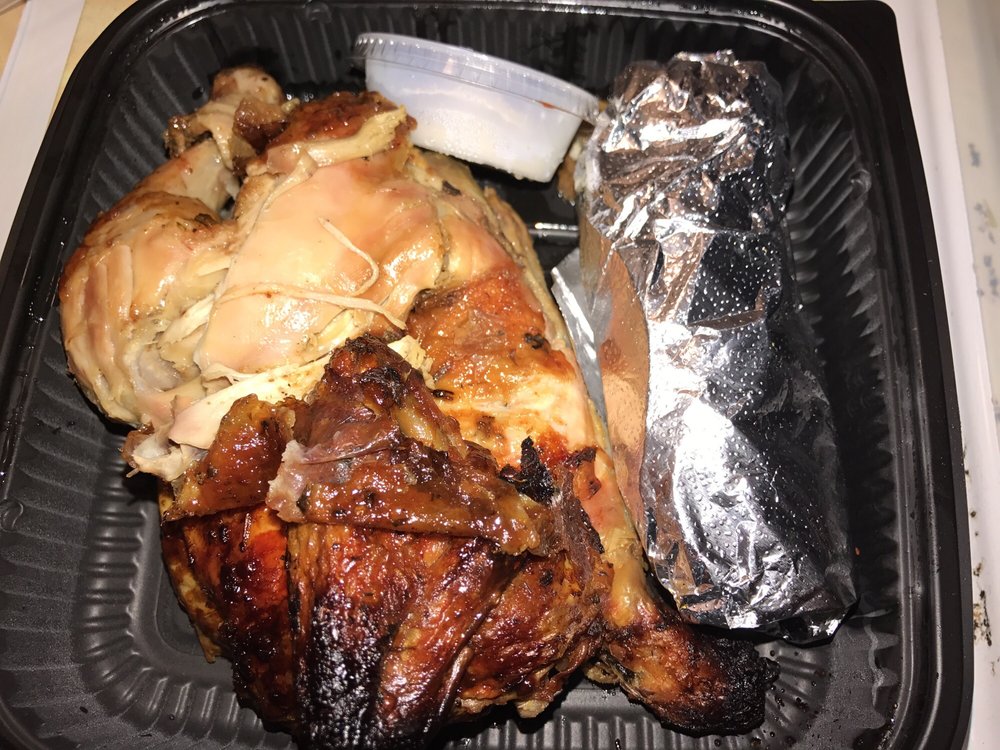 Benny's Tacos & Chicken Rotisserie
1434 reviews
915 Wilshire Blvd
Santa Monica, CA 90401

Copyright © 2011 - 2019 Benny's Tacos & Chicken Rotisserie. Web development by
Promotion LA.