A Wonderful Way To Celebrate The Holidays
We are finally in the last month of the year; the weather is at it's lowest temperatures, decorations are up, and Christmas is closing in. Christmas is a joyful time of unveiling presents and gathering with your family for delicious home cooking. However the holiday is ultimately celebrated for one day, but there is another Christmas tradition that is celebrated across Latin America for numerous days. It is 'Las Posadas', a wonderful tradition that has been celebrated for over 400 years. This is a nine day celebration that strongly continues today in Latin communities. The holiday may not be recognized to Westerners, but it is indeed a wonderful way to spend Christmas with your family.
Nine Days of Celebration
'Las Posadas' is a series of procession and parties held every night from December 16th to December 24th, leading up to Christmas Day. The nine days symbolize the "novenario", the nine days of religious observance based on the number of months, Mary had Jesus in her womb. Posadas are usually held in neighborhoods in Mexico and is quickly becoming popular in the US. On each evening, a reenactment of Mary and Joseph's difficult journey from Nazareth to Bethlehem in search of shelter is performed, by a man or a woman, young or old.
Re-enactments and Festivities
Every evening, the re-enactment will take place at a different house as the performers dress in costume with Mary sometimes riding a donkey. The process of Las Posadas is that Mary and Joseph travel from house to house, asking each resident for shelter by singing a special song (La Cancion Para Pedir Posada). They are given permission to enter when the resident of the house sings back to them offering festive foods such as hot tamales and hot ponche. Attendants may dress as shepherds and angels, holding candlesticks and paper lanterns along the way. The ritual ends when the entire procession is in the house, giving a prayer. The rituals are often followed by Christmas carols, Christmas star pinatas for the children, and a feast.
Nochebuena and Misa de Gallo
The last day of the Posadas is Christmas Eve. On this day, families will celebrate Nochebuena ("goodnight" in Spanish). As claimed by writer Connor Adams Sheets, Nochebuena is the biggest Christmas feast for the culture, usually held in family households. The dinner often features roast pork (lechon) surrounded by plates of traditional Mexican sides such as rice, beans, tamales, and salads. The celebration of Nochebuena usually lasts until the next morning on Christmas Day. The evening's festivities is topped off with Misa de Gallo (Mass of Roosters), a midnight mass that commemorates the birth of Jesus and based on the legend of the rooster who announced to the world his birth. Sparklers and fireworks are brought out celebrating until the dawn of Christmas morning. Christmas presents are also opened at midnight and Christmas Day is used as a full day of rest, recuperating from the festivities from the night before.
Call Us For Our Holiday Catering
We're happy to offer great hospitality and great food for our catering services. Let us help you out with you Nochebuena or Posadas feast. Our tasty tacos, freshly homemade tortillas, fajitas, rotisserie chicken, and scrumptious salads can always come in handy whenever you're planning a big feast. Let us supply you with the freshest ingredients during the holidays. You can arrange our catering, simply by calling us at 818-612-3875 or visit our site for more info. Whether you're planning on celebrating Las Posadas, Christmas Day, or simply a nice winter's day, make sure to spend it with your family and friends. Happy holidays!
Hours
Monday

8:30 AM - 10:00 PM

Tuesday

8:30 AM - 10:00 PM

Wednesday

8:30 AM - 10:00 PM

Thursday

8:30 AM - 10:00 PM

Friday

8:30 AM - 10:00 PM

Saturday

8:30 AM - 10:00 PM

Sunday

8:30 AM - 10:00 PM
Connect on Yelp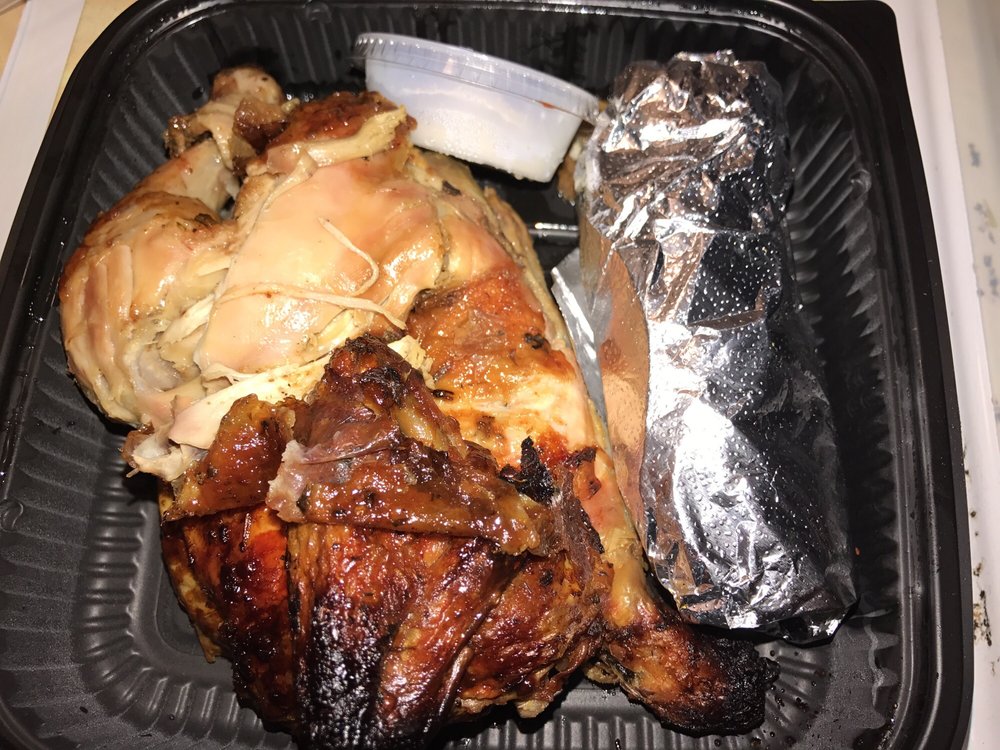 Benny's Tacos & Chicken Rotisserie
1556 reviews
915 Wilshire Blvd
Santa Monica, CA 90401

Copyright © 2011 - 2019 Benny's Tacos & Chicken Rotisserie. Web development by
Promotion LA.