Easy Online Ordering
It's hard to conceive that we now live in a era of
restaurant apps
, where we can simply order food delivery by pushing a few buttons on your phone. Boy, we have come far from dealing with phone calls and busy signals for delivery. In any case, you have, no doubt, heard about online and mobile food ordering services such as GrubHub, DoorDash, Eat24, and UberEATS. These new, innovative gems are dedicated to preventing those typical ordering pickup and delivery hassles like bad phone reception, miscommunication, wrong food orders, and recieving the wrong info. They are also utilized by more than 20,000 restaurants in more than thousands of cities. At Benny's Tacos, with two locations in Santa Monica and Manchester, we are extremely fortunate to have all four
restaurant apps
available for our patrons.
Through a Click of a Button
LA life can be a bit difficult when it comes to getting the food you want. During the normal "9 to 5" work week, traffic is horrendous.
Eat 24
,
DoorDash
,
GrubHub
, and
UberEATS
makes life simpler with easy accessibility. With a few simple clicks, you won't have to worry about dealing with other people, you can sit back and relax until your meal arrives.
Eat24 is service supplied by Yelp to help cater to all the foodies and the local restaurant in your neighborhood. DoorDash is a quick delivery service that is enlisted by your favorite local restaurants. GrubHub is its own entity that has been providing efficient food delivery and pickup for over 10 years. UberEATS is a brand new service that works like Uber, delivering your food straight to you by pin, wherever you are. Both Eat24 and GrubHub is available to cater both of our locations, but UberEATS is currently for our Santa Monica location.
Our full menu is on demand, along with other options and space to input your special preferences. If you also have special instructions for delivery, feel free to input that as well. In addition to our regular menu, our catering and family style platters will be offered through these amazing apps. Our food can be ordered through the computer or through the app on your mobile phone. These
restaurant apps
are totally free and very easy to access. Only thing to note is that the range of these services, from the restaurant to your location, is limited to a certain amount of miles, so make sure the restaurant is somewhat near you. Your food is strictly designated to be delivered within the hour . Furthermore, the apps offer great deals and exclusive offers that are displayed clearly on screen for users along with live chat, email and efficient phone support 24/7, if there are any issues that occur.
No Hassle, Fully Available
Whether you're looking to order catering, big family meals, or just a couple meals; our online ordering options will have them all available for you. Even when your meals are being delivered, we guarantee hot and fresh food as you open them. There's no better option to have, especially if you are in the jam-packed Santa Monica and LAX area that our locations reside in. Try out these fantastic
restaurant apps
out today!
Benny's Tacos is located on 7101 W Manchester Ave in Los Angeles and 915 Wilshire Blvd. in Santa Monica.
Throw a Family Party With Help From Benny's
Benny's Tacos has long established a recognition of catering towards the community, both in Santa Monica and West LA. The truth is that these communities are also full of healthy and loving residents with many families and friends. Perhaps you know that Benny's Tacos offers exceptional catering for large parties and functions, but let us tell you a brand new feature that we have began in the new year. We are happy to announce that Benny's Tacos is now featuring a great family style service within our exceptional delivery and catering services. Family style is perfect for those small gatherings and dinner parties, for up to 6 to 8 guests. Every platter on our family style service menu is a culmination of our best ingredients and classic Mexican nourishment.
The Perfect Service For You
Family style is a classic style of dining and serving of food for which guests share and serve themselves from food put on the table. This is also a more suitable form of dining; rather than having one serving from a single choice, you have the chance to try different meals and share with the whole family. We are currently offering six spectacular platters on our menu. They are each highlighted by a some of our signature dishes like Tacos, Rotisserie Chicken, Burritos, Quesadillas, Fajitas, and Vegetarian Burritos. They are all complimented nicely with our rice, pinto, or black beans, guacamole, salsa, romaine lettuce, and pico de gallo.
We're One Call Away
The catering and delivery services at Benny's Tacos and Rotisserie Chicken only brings the freshness to our guests. We'll make sure that your family style service platters will be delivered on a timely manner while still being hot and ready for serving. Family style platters will be ideal for game watching parties, picnics, and backyard parties. For more inquiries, contact manager Severiano at 310-670-8226 or our owner Benny at 818-612-3875.
Introducing Benny's Tacos with UberEats
Perhaps you have heard about UberEats, but if not, let us tell you. UberEats is a brand new premium food delivery service operated by Uber that allows you to have freshly-cooked meals from the hottest restaurants delivered to your doorstep within ten minutes of your order, including the Westside and Santa Monica.  However, this does not mean that any typical restaurant is available. Rather, restaurants must undergo a strict application process, and only the best outlets are chosen. Criteria for selection are many: the restaurants must be exceptionally clean and healthy, the meals must be of consistent quality and prepared on time, and the restaurants must be able to output between 200 and 300 meals per hour. Even then, many restaurants do not get selected for Uber Eat.  Therefore, it is with great pleasure that we hereby announce Benny's Tacos is one of the newest members of this exciting service.
We understand daily life in Santa Monica and LA. Traffic is bad. For those of us that work long hours and hit rush hour traffic regularly, the last thing we want to do is get caught in more traffic, especially Santa Monica traffic! Therefore, we are excited to be able to finally bring our delicious food to your home, allowing you to enjoy great meals without having to take any extra time out of your jam-packed day. Although the meals are delivered to your door, we guarantee they will still be fresh, hot, and amazing in taste.
Hours
Monday

8:30 AM - 10:00 PM

Tuesday

8:30 AM - 10:00 PM

Wednesday

8:30 AM - 10:00 PM

Thursday

8:30 AM - 10:00 PM

Friday

8:30 AM - 10:00 PM

Saturday

8:30 AM - 10:00 PM

Sunday

8:30 AM - 10:00 PM
Connect on Yelp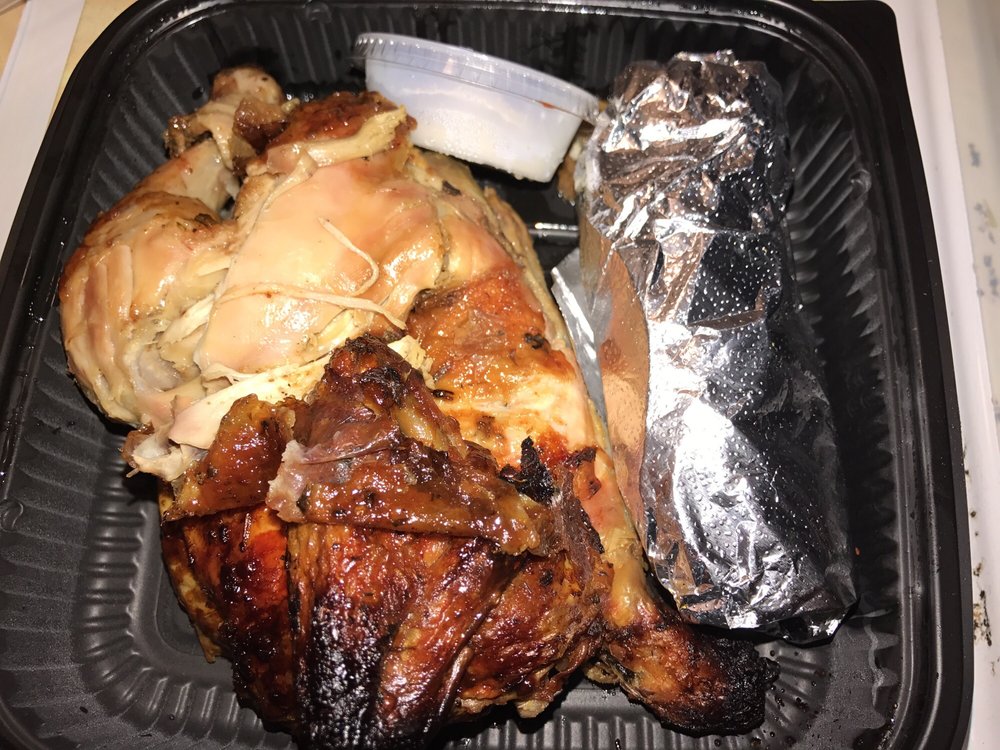 Benny's Tacos & Chicken Rotisserie
1520 reviews
915 Wilshire Blvd
Santa Monica, CA 90401

Copyright © 2011 - 2019 Benny's Tacos & Chicken Rotisserie. Web development by
Promotion LA.