Benny's Tacos: We do Day of the Dead Catering!
El Dia de los Muertos, or, the Day of the Dead 
So, the month of October is finally upon us, as is the cooling of the weather and the ever-popular holiday of Halloween. However, Halloween is not the only important holiday that takes occurs at the end of October.   We also have another festival that is today celebrated across the world but originated in Mexico. It is the Day of the Dead, or in Spanish, El Dia de Los Muertos. Believed to have been celebrated in some form or another for three millennia, it is one of the oldest holidays in human history, and strongly lives on today.   However, what is it?
El Dia de Los Muertos  (or the Day of the Dead) is a holiday celebrated across Mexico.  It starts on October 31st and ends November 2nd.  It is a festival largely influenced by pre-Columbian indigenous cultures to Mexico as a means of honoring one's ancestors. As described by the late writer Frances Ann Day, El Diade Los Muertos consists of three separate dates.  October 31st is All Hallows Eve, a date in which children make altars to invite the spirits of dead children to return from the dead  to visit the living.  November 1st is All Saints Day, when it is believed adult spirits come to visit their living descendents.  November 2nd is All Souls Day, when families visit cemeteries to decorate the graves of their loved ones. Graves are decorated in colorful ways, including flowers and marigolds, lit candles, tequila and other agave-sourced alcoholic beverages for the adult spirits, toys for the children spirits, and the favorite candy of each departed family member.  In addition to setting up altars, family members will often have picnics at the gravesites of their loved ones, where they will enjoy eating their loved ones' favorite foods.  This can be difficult, for as we all know cooking for large company can be both costly as well time consuming.  Thankfully, it doesn't have to!
Introducing Day of the Dead catering at Benny's Tacos
We are happy to announce that we at Benny's Tacos perform Day of the Dead catering. Let us take the edge off your El Dia De Los Muertos celebration.  Whether you want delicious tacos with fresh handmade tortillas, cool salads made with the freshest of ingredients, high-quality chicken, quesadillas, churros, or more, we have you covered with the freshest Mexican food in Los Angeles. Allow us to handle your Day of the Dead catering so you can instead spend more time this holiday celebrating with your family. Open every day of the week from 8:30 AM to 10:00 PM, we are always around to prepare delicious hot meals for your family and friends.
For the entire month of October (and November!), we will be offering 10% off of all catering. Simply call Benny directly at 818-612-3875 to get this special. To find out more information on our day of the dead catering service and how it works, you can visit our catering page.
We look forward to serving you!
Hours
Monday

8:30 AM - 10:00 PM

Tuesday

8:30 AM - 10:00 PM

Wednesday

8:30 AM - 10:00 PM

Thursday

8:30 AM - 10:00 PM

Friday

8:30 AM - 10:00 PM

Saturday

8:30 AM - 10:00 PM

Sunday

8:30 AM - 10:00 PM
Connect on Yelp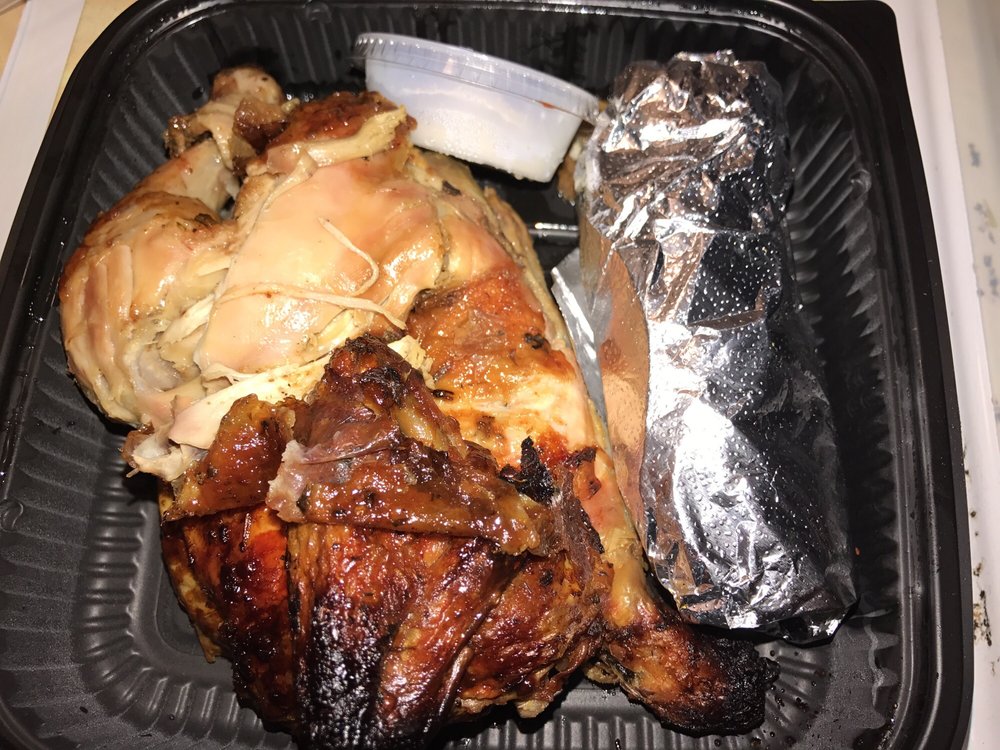 Benny's Tacos & Chicken Rotisserie
1520 reviews
915 Wilshire Blvd
Santa Monica, CA 90401

Copyright © 2011 - 2019 Benny's Tacos & Chicken Rotisserie. Web development by
Promotion LA.