Find Benny's Tacos at the Latin Food Fest This Year!
A Celebration You Can't Miss


On March 24-25, the Latin Food Fest, America's largest annual Hispanic Culinary celebration will arrive for the fifth time. This time, the fest will land adjacent to the famous Santa Monica pier, hoping to draw thousands of attendees, showcasing the masterworks of diverse Latin American cuisines while helping to bring awareness and raise funds for the fight against hunger for the Campanile Foundation. The fifth annual Latin Food Fest will also take place in San Diego, from August 18-19 and Orange County from November 10-11, 2017.
Why Celebrate?
The purpose of the Latin Food Fest is to celebrate the
diversity of Latin American nations in the culinary world
. The fest will highlight toothsome and savory dishes and beverages from a plethora of chefs, restaurants, and caterers; utilizing the tastes of Central and South America and the Caribbean cuisines. Attendees will be able to chow down on various Latin American dishes, from Cuban sandwiches, tacos, tamales, and llapingachos. There will also be tastings of wine and spirit brands from destinations such as Argentina and Chile.
Events
The
events
planned for the Latin Food Fest will certainly psych any foodie up. The fest will launch with the "Havana Nights Supperclub", then the "Chefs Night Out Kickoff Party" on March 24. The next day will include "Gran Tasting", the ultimate tasting experience, the energetic street food party "Mercado", and chef's dinner.
The Gran Tasting
The "Gran Tasting" is where restaurants, caterers, chefs, wineries, and distillers will be given the opportunity to showcase their finest dishes and products. All incoming attendees will have a grand time at every one of these events. Their palates will also be deeply satisfied as well.
We'll Be There


Benny's Tacos & Chicken Rotisserie, with locations in Santa Monica and near LAX, is proud to be invited to be part of the list to exhibit our scrumptious dishes in the 2017 Gran Tasting. Benny's Tacos will have a booth, where attendees may be able to enjoy their take on tacos, burritos, and possibly rotisserie chicken! We'll be at the Latin Food Fest on March 25th from 11am-3pm adjacent to the Santa Monica Pier. We hope you all come in hungry and leave full satisfied! We'll see you all there!
Hours
Monday

8:30 AM - 10:00 PM

Tuesday

8:30 AM - 10:00 PM

Wednesday

8:30 AM - 10:00 PM

Thursday

8:30 AM - 10:00 PM

Friday

8:30 AM - 10:00 PM

Saturday

8:30 AM - 10:00 PM

Sunday

8:30 AM - 10:00 PM
Connect on Yelp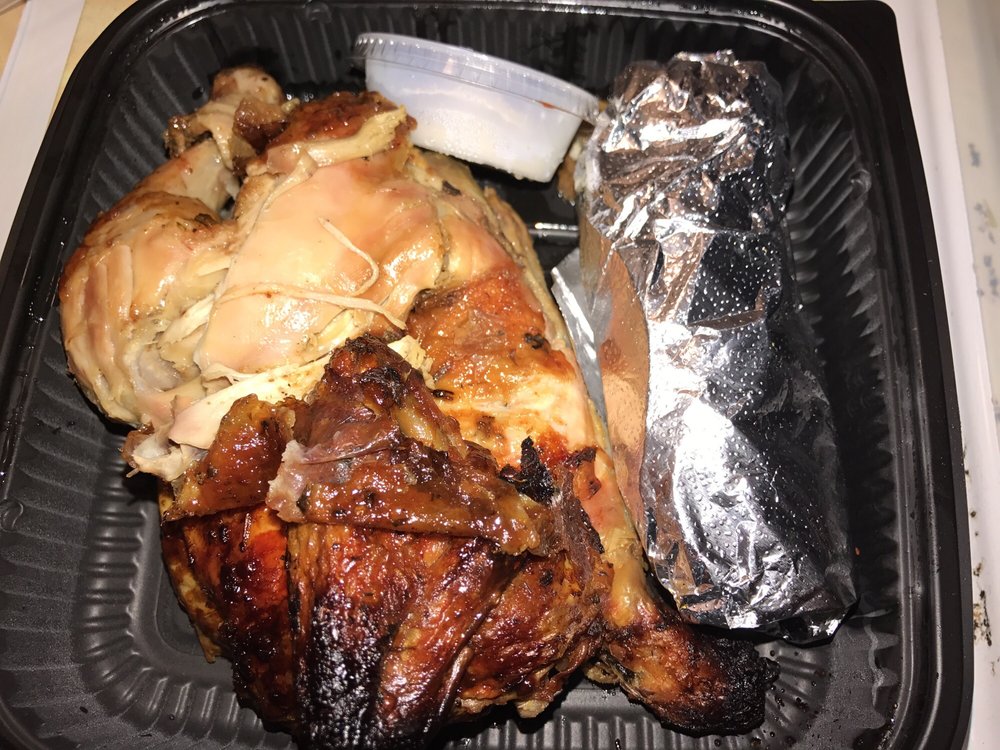 Benny's Tacos & Chicken Rotisserie
1436 reviews
915 Wilshire Blvd
Santa Monica, CA 90401

Copyright © 2011 - 2019 Benny's Tacos & Chicken Rotisserie. Web development by
Promotion LA.