Switch It Up This Year and Have a Mexican Thanksgiving!
A Different Spin on Thanksgiving
Switch up your Thanksgiving this year by having a Mexican Thanksgiving! Traditionally, Thanksgiving consists of turkey, mashed potatoes, ham, green bean casserole, cornbread, and pumpkin pie. However this Thanksgiving, you can wow your guests by sliding in items from our menu to add a Mexican Thanksgiving flare. You and your guests will be blown away at how well our items actually compliment a traditional Thanksgiving dinner.
Appetizers
People usually provide snacks ranging from pretzels and peanuts to salami and crackers. This Thanksgiving, try our nachos and supreme fries instead. With your choice of tortilla chips or French fries, you can have black or pinto beans, along with melted cheese, pico de gallo, sour cream, and guacamole. You can have the nachos or supreme fries with steak, al pastor, rotisserie chicken, chipotle chicken, or shrimp. To compliment your Thanksgiving meal with white meat like turkey, we suggest using chicken for your nachos or supreme fries. Tired of boring chip and dip? Try ordering our guacamole as the dip you can use for your chips and crackers. You can taste the richness from our guacamole in every bite. Made from fresh avocados, we splash just the right amount of lemon juice to balance the richness out. Swap the chips out for tortilla chips and your guests will be thankful for the appetizer, while they're anxiously waiting for the turkey dinner.
Sides
Your Thanksgiving sides will be even easier with side dishes from Benny's Tacos. Instead of green bean casserole, macaroni and cheese, or mashed potatoes; try swapping the dishes out for beans or rice. Looking for something that goes well with cornbread? Our tasty pinto beans are seasoned to perfection and the texture of our refried pinto beans really contrasts with the flakiness of cornbread, creating a yummy pair. Interested in adding a little more meat to your meal? Try ordering a few of our rotisserie chicken wraps. Our wraps are created in a fresh flour tortilla with lettuce, avocado or guacamole, cheddar/jack cheese, and finished with chipotle sauce. By using side items from Benny's Tacos you'll be able to spend more time on the turkey and dessert, than worrying about side dishes.
Try Chicken Instead of Turkey
Not interested in cooking turkey this year (after all it takes hours to cook) or just simply couldn't find one because it was last minute? Benny's Tacos has you covered! We have slow-cooked rotisserie chicken that is marinated with garlic and special herbs. In fact, three of our whole chickens can be used in place of one turkey, to feed all of your guests. Our rotisserie chicken menu is a popular favorite at Benny's with options like, whole, half, and quarter. For a holiday like Thanksgiving you might want to order our family combo with two whole chickens with your choice of two sides and a side of guacamole, garlic paste, and tortilla chips. This combo also comes with a choice of flour or corn tortillas. With so many options to choose from on our menu, you can spice up your Thanksgiving this year giving guests memorable choices like our appetizers, sides, and chicken items. At Benny's Tacos, we pride ourselves on cooking up delicious authentic Mexican food. Any of the items on our menu will help you create the dining experience you want this Thanksgiving and your guests will appreciate the different spin this year!
Hours
Monday

8:30 AM - 10:00 PM

Tuesday

8:30 AM - 10:00 PM

Wednesday

8:30 AM - 10:00 PM

Thursday

8:30 AM - 10:00 PM

Friday

8:30 AM - 10:00 PM

Saturday

8:30 AM - 10:00 PM

Sunday

8:30 AM - 10:00 PM
Connect on Yelp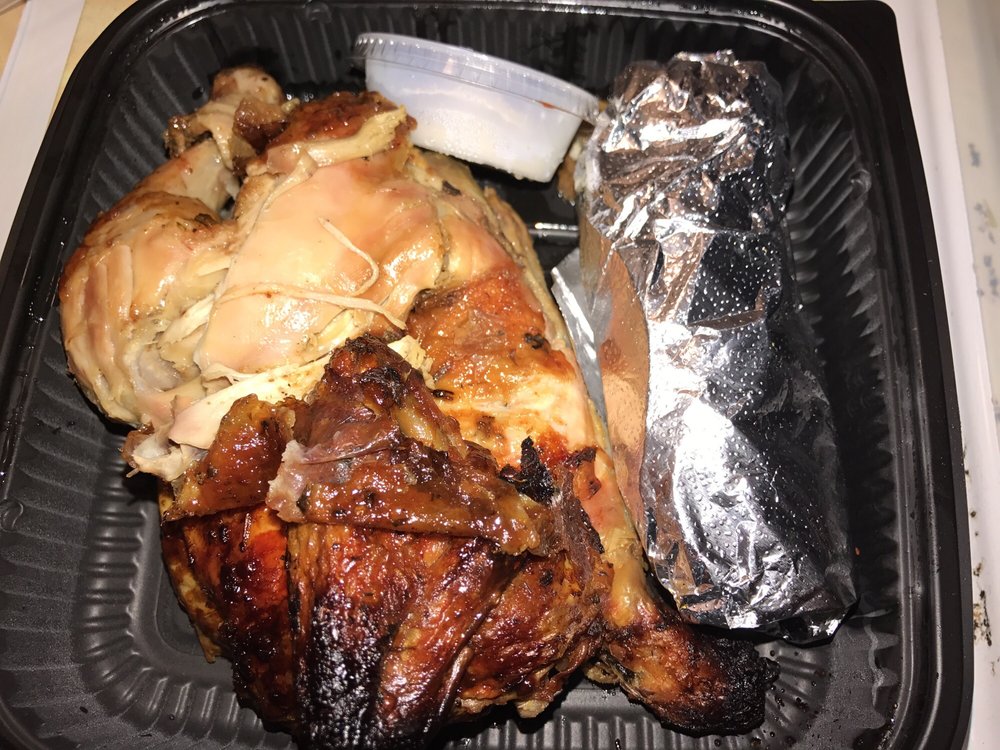 Benny's Tacos & Chicken Rotisserie
1520 reviews
915 Wilshire Blvd
Santa Monica, CA 90401

Copyright © 2011 - 2019 Benny's Tacos & Chicken Rotisserie. Web development by
Promotion LA.